Preparing for your interview
We know that looking for a new job can be stressful so we've outlined below a few hints and tips to help you prepare for your interview with us.
Our top 10 interview tips
1. Learn about the charity's work
Take a look at our website and research our services to better understand the work we do and the services we provide to our clients.
2. Discover our values
Our values are at the heart of everything we do. They are: We're committed to our clients, we work together, and we make change happen.
3. Review your CV
What skills can you bring to the charity and what experience do you have which is relevant to the post you're applying for? What makes you unique?
4. Review the role requirements
Familiarise yourself with the job description and requirements for the role. As well as looking at what skills you can bring to us. What behaviours and values are we looking for and can you demonstrate these during your interview?
5. Get to know our dress code
First impressions count; our dress code at the charity is business casual. We're professional but you don't need to wear formal business clothes.
6. Tell us about any special requirements
Do you need to make us aware of any reasonable adjustments we can make to accommodate you? We want to ensure you have everything you need.
7. Get to know our interview process
We have different interview processes depending on the role you're applying for. To understand the different ways we recruit colleagues for these positions take a look at our guide.
8. Stay positive
If you struggle during one part of your interview, try not to worry. Take a deep breath and think positively – we don't expect people to be perfect!
9. Listen and learn
During the interview process you'll have time to ask questions and learn about our charity – listen to your interviewer, and ask about anything you're interested in or unsure about.
10. Use the STAR technique to help guide you
During your interview, make sure your answers are structured. We believe the best way of doing this is to use the STAR technique:
Situation – set the context for your example
Task – what was required of you
Action – what you actually did
Result – what happened
If you want to help us transform the lives of those struggling with debt have a look at our latest roles: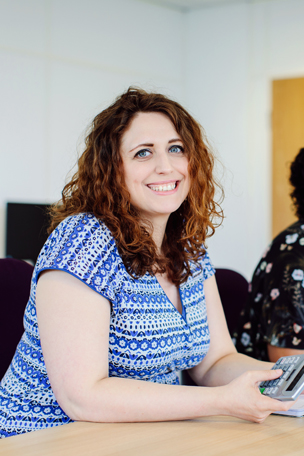 Follow us on social media